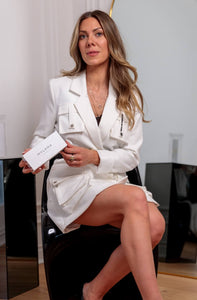 Maggie Bouffard is a young businesswoman who thinks big. The bachelor's degree in administration has over 14 years of experience in the field of beauty and business management. She is known for her passion, creativity, consistency, professionalism, attention to detail and customer service.

Maggie Bouffard has always been motivated by the desire to offer her clients the best, and she places great importance on continuing education, innovation, research and development. She has more than twenty perfections, Masterclass and training to her credit in eyebrow dermopigmentation and eyelash extensions.


She is also the only Canadian to have been among the 15 finalists at the 2017 Paris World Eyelash Extensions Championship, "Les Victoires du regard". This brought her to Paris, in March 2017, for the Direct Competition and where she won the 5th world place. In May 2017, she also won 1st place in the competition at the Congrès des Professionnelles en Beauté in Montreal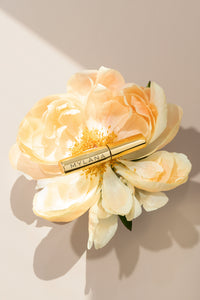 In May 2022, Maggie Bouffard realized one of her dearest dreams: the creation of her first product in her MYLANA cosmetic range. Two years have passed for the development of this first product, LE SÉRUM CILS - MYLANA, between research, formulation and brand development, clinical tests and dermatologically controlled tests.


The range was named MYLANA in honour of her two children (MYLA = MilaRose, N = and, A = Adam), as well as her sister-in-law who was diagnosed with breast cancer in 2020.

Since Maggie has a huge desire to make a difference and become a vector of change, she will put 2% of the sales of the MYLANA cilia serum back into research for breast cancer. Therefore, every person who buys the MYLANA lash serum will also contribute to the cause.


The MYLANA lash serum promotes the growth of eyelashes and eyebrows, it is a vitamin boost, composed of 96.5% natural ingredients, not on animals, without endocrine disrupters, composed of peptides rich in amino acid, proven vitamins. Ideal for those who have weakened eyelashes, who wear eyelash extensions, or who simply want to have healthy eyelashes, thicker, denser and longer.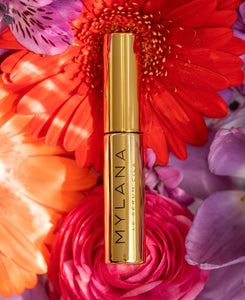 WHO IS THE MYLANA LASH SERUM FOR?
To all people wishing to have beautiful lashes healthy, stronger, denser, longer.

To all people wearing eyelash extensions, who wish to nourish and strengthen their natural eyelashes to allow a better hold of their eyelash extensions.
To all people who have weakened eyelashes due to poor eyelash application techniques, who have torn off their natural eyelashes or who have used glued eyelash bands in an inappropriate manner.
To all people with chemotherapy treatments, operations, etc wishing to nourish their natural lashes and regain more density and stronger and longer natural lashes.
THE WHY
behind the creation of the MYLANA lash serum.